Last Night of the Proms – CALL fundraising concert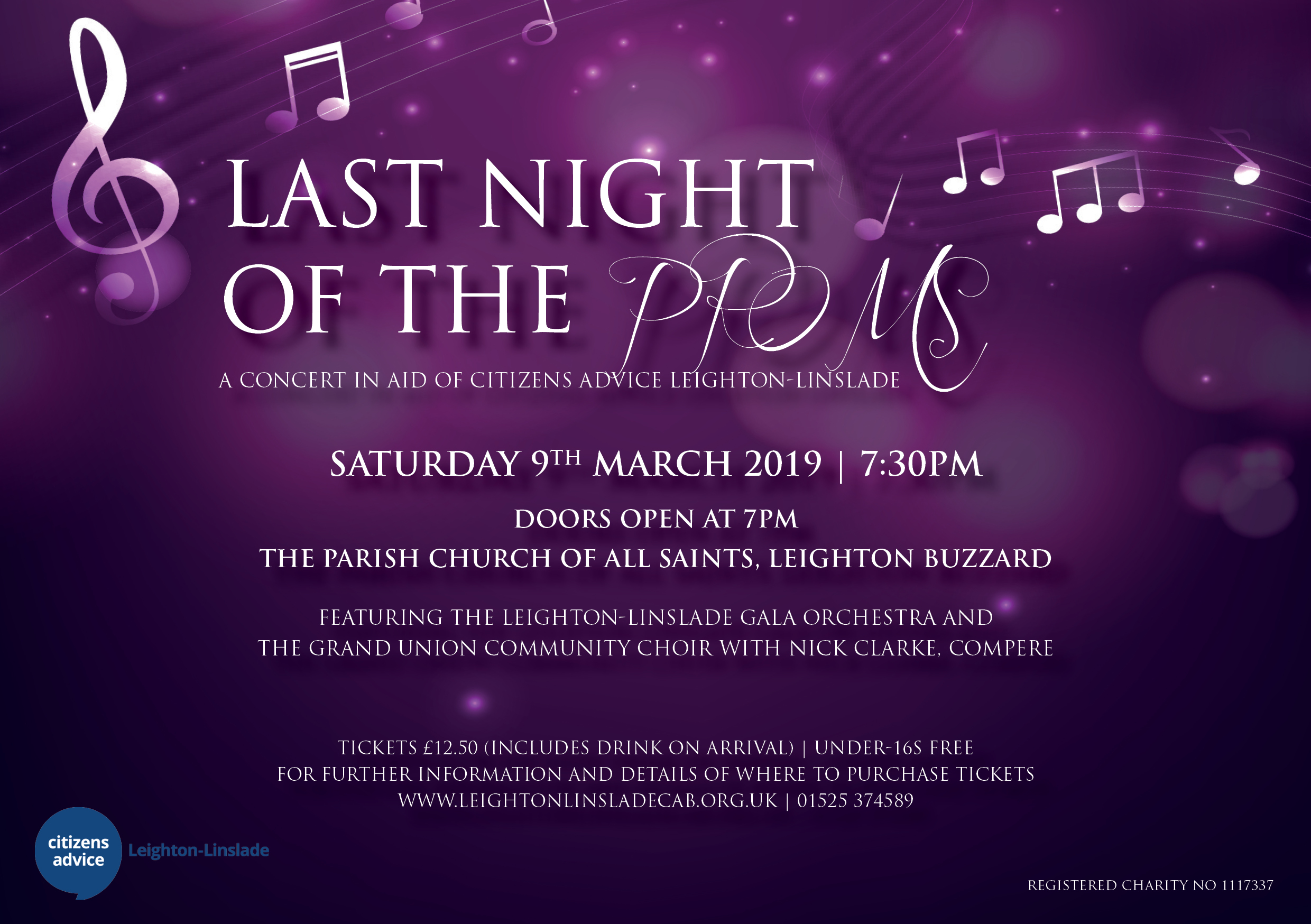 Saturday 9th March 2019 7.30pm
The Eventbrite site for our fundraising concert is now live so if you would like to buy tickets please click the link below.
www.eventbrite.com/e/last-night-of-the-proms
Tickets will also be available from the Citizens Advice office in Bossard House and Room no.9 on the High Street from week beginning 14th January.
The concert will be raising funds to support our much-needed advice service for the local community. We look forward to seeing you there!